From July 9 to 27, Languages Canada, English School of Canada, the Canada Homestay Network and eight other Languages Canada members collaborated on the delivery of a unique professional development and international partnership-building program for a delegation of seven institutional coordinators from Brazil's Paraná Speak English program.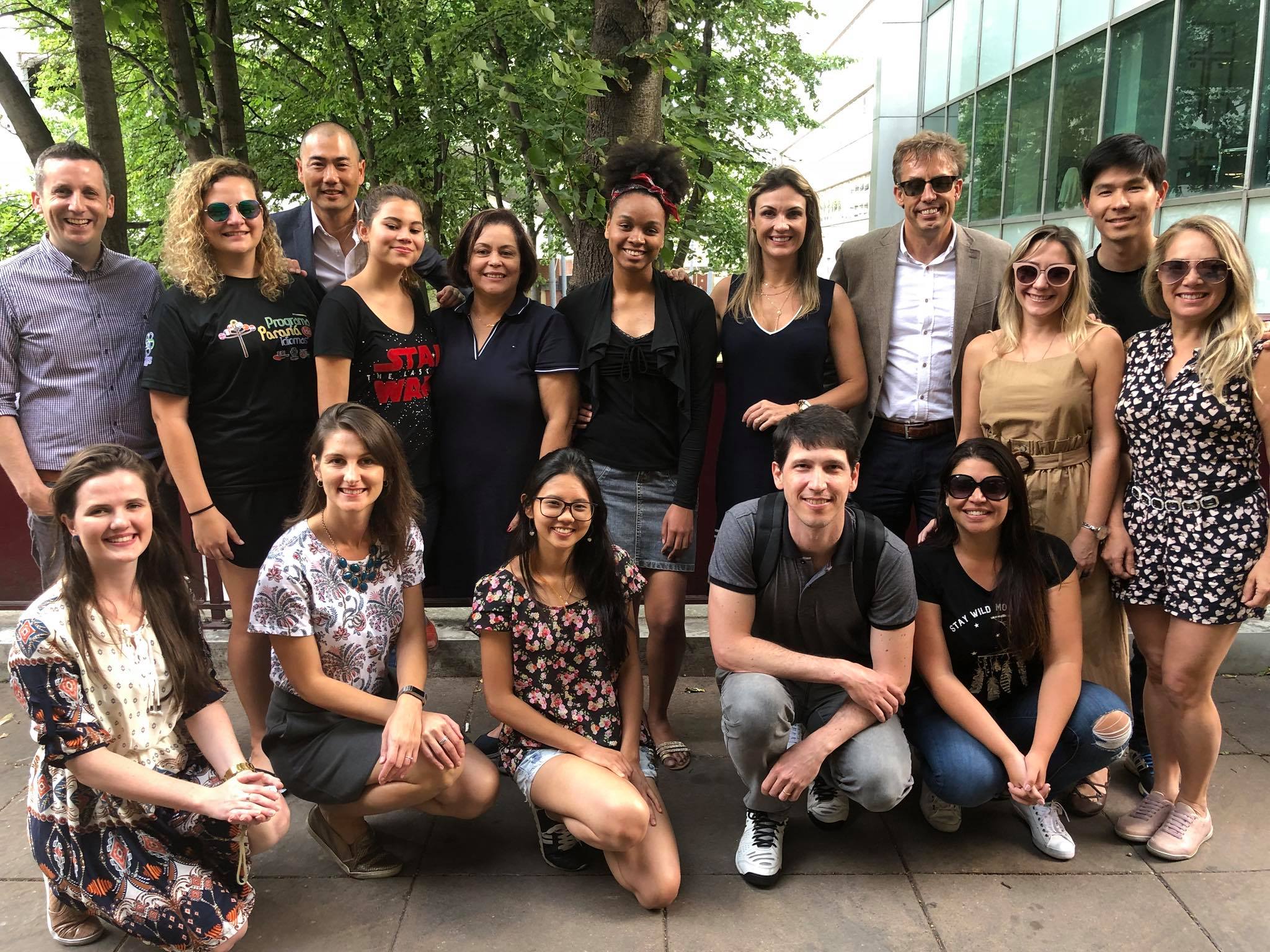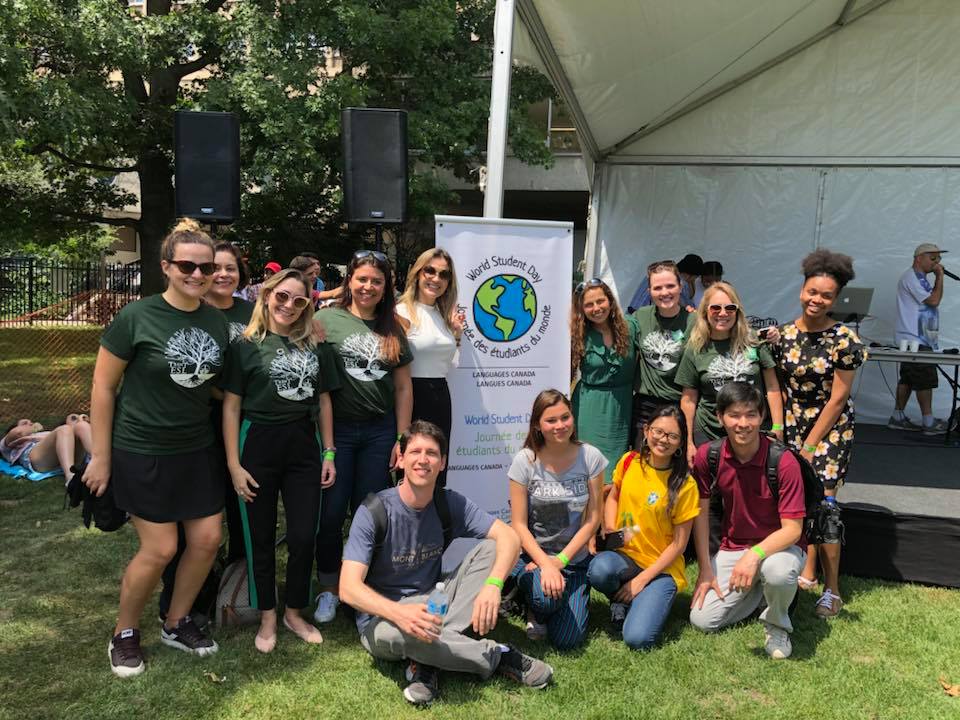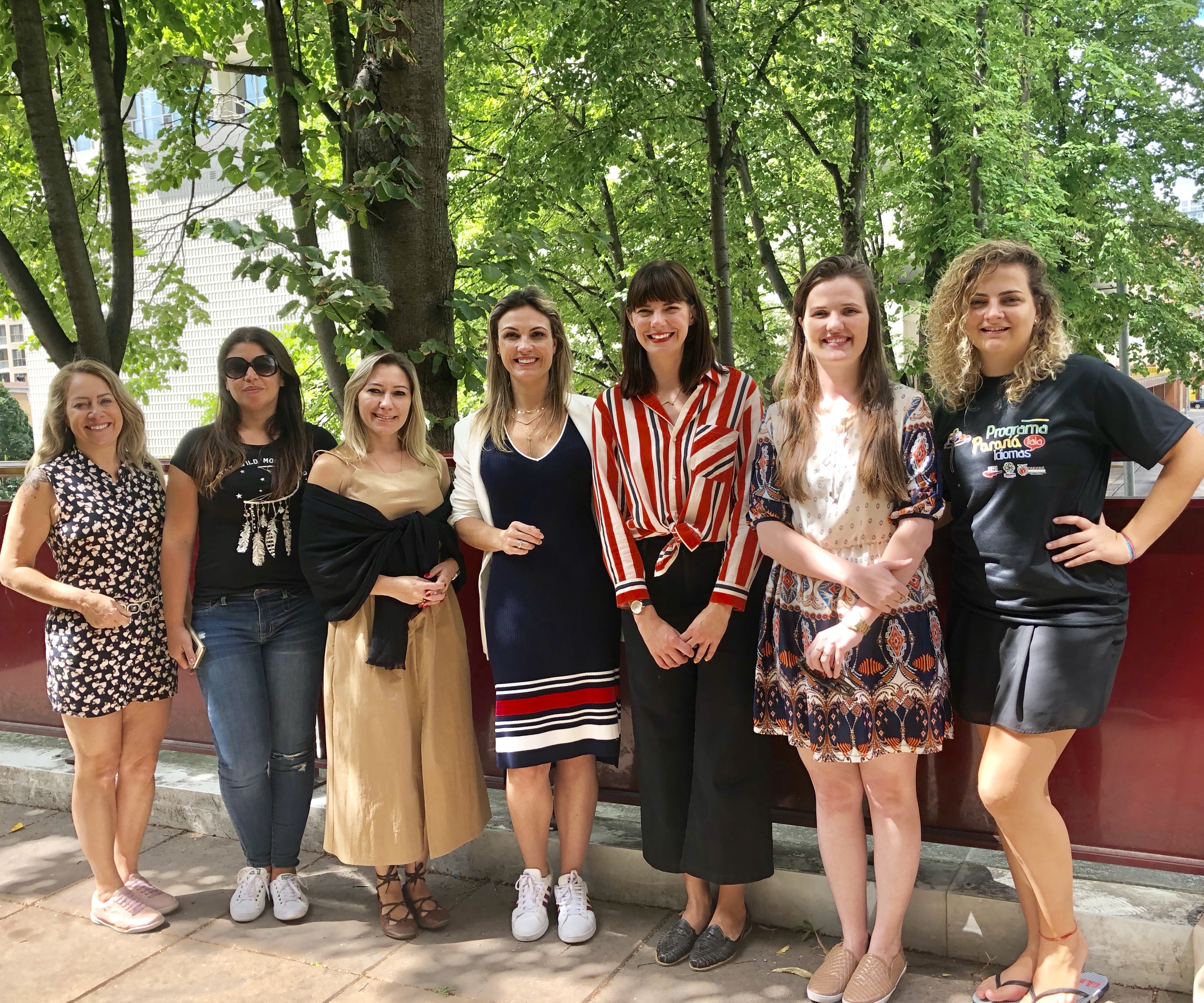 Languages Canada signed a cooperation agreement with the State Secretariat of Science, Technology and Higher Education of Paraná (SETI) in March 2017 in order to collaborate on initiatives in support of the Paraná Speaks Languages/English (PSE) program – a state-funded initiative to increase the English language proficiency of students, professors and staff with Paraná's seven public state universities, in support of the state's goals of internationalization of its public education system.
The PSE coordinators' visit to Canada this July was part of a co-sponsored scholarship program between Languages Canada members and SETI, which will bring fourteen students to Canada over the summer 2018, in addition to the seven PSE coordinators.
"Languages Canada is thrilled to be implementing this co-funded scholarship program and coordinators' visit with the state of Paraná. This collaboration puts language education at the forefront of internationalization - as a catalyst and a driver of institutional partnerships and mobility between Canadian and Brazilian academic institutions," explains Rachel Lindsey, Director of International Affairs and Operations at Languages Canada.
"I would like to thank Languages Canada for their partnership, on behalf of the Paraná Speaks Languages/English Program. It was such a wonderful experience for our coordinators to be in contact with languages institutes, universities and colleges to better develop the program in Paraná," says Dr. Eliane Segati Rios Registro, State Coordinator of the Paraná Speaks Languages program. "It has been an incredible experience for our students to experience such international environment for the first time. Our commitment to support internationalization has been achieved because of Languages Canada's support; the PSE program will never the same!"
English School of Canada provided the PSE coordinators with part-time advanced English classes and a professional development program tailored for language education administrators, provided both by ESC staff as well as other LC members in the Greater Toronto Area. ESC hosted six of the 14 PSE-LC scholarship recipients, who also wrapped up three-week intensive ESL programs on July 27.
"English School of Canada has been proud to host the international coordinators of seven Brazilian public universities visiting Canada this summer as part of the joint Parana Speaks English – Languages Canada initiative," says Anthony Stille, Director of ESC. "Participating in the organization of this event has provided ESC with a greater understanding of the opportunity we have as a school to connect Canadian resources to fill the language training needs that exist globally. The future of initiatives like PSE will benefit greatly from the coloration of private and public stakeholders, as we have demonstrated in this joint PSE-LC initiative."
Accommodation and meals for the seven PSE coordinators, as well as nine out of the 14 scholarship recipients, was generously provided by Canada Homestay Network – a not-for-profit society connecting international students with homestay families in over 40 communities across Canada.
"We are thrilled to provide the homestay portion of this exciting scholarship program and add a valuable dimension to the coordinators' and students' Canadian education experience," explains Jennifer Wilson, Managing Director of CHN. "Homestay helps integrate students into the communities they study in by offering more than just room and board. When students live with engaged, active families - like our wonderful host families! - who include them in discussions, activities and excursions, and introduce them to Canadian culture in a personal way."
Institutional visits were conducted to seven other LC member colleges and universities in the GTA, focusing on professional development for language education administrators and exploring opportunities for institutional partnerships, including the University of Toronto English Language Program, York University English Language Institute, Ryerson University's Real Institute, Trent University ESL, University of Guelph English Language Program, Humber College English Language Centre and Seneca College English Language Institute. As a pathway partner of ESC, the University of Ontario Institute of Technology also hosted the PSE group.
"This is just the beginning," says Rachel Lindsey. "So many opportunities have been identified over the course of the three-week visit, with ESC as well as the other hosting universities and colleges. Additionally, Languages Canada is working with the state of Paraná on the recently launched Paraná parle Français (Paraná speaks French) program. Next year we hope to see a similar professional development and mobility program for French language education administrators and students."
The fourteen scholarship students, hosted over summer 2018, will be disbursed across Canada, hosted by the following Languages Canada member programs:
● English School of Canada, in partnership with the Canada Homestay Network (Toronto, Ontario) – six students;
● Académie linguistique internationale (Montreal, Quebec) – one student;
● The University of Toronto English Language Program, in partnership with The Canada Homestay Network (Toronto, Ontario) – two students;
● The Canadian College of English Language (Vancouver, British Columbia) – three students;
● Global Village Calgary, in partnership with The Canada Homestay Network (Calgary, Alberta) – one student; and
● East Coast Language College (Halifax, Nova Scotia) – one student.
Contact:
Rachel Lindsey
613-794-7224