OTTAWA, December 8, 2015 – The Ministry of Education of Brazil (MEC) and Languages Canada signed a notable Memorandum of Understanding (MOU) in Brasília last month to support closer relations between Canada and Brazil. The agreement will set the stage for the two parties to work together to support initiatives that promote the internationalization of higher education in Brazil and Canada and, more specifically, the implementation of the Languages without Borders (lsF) Program.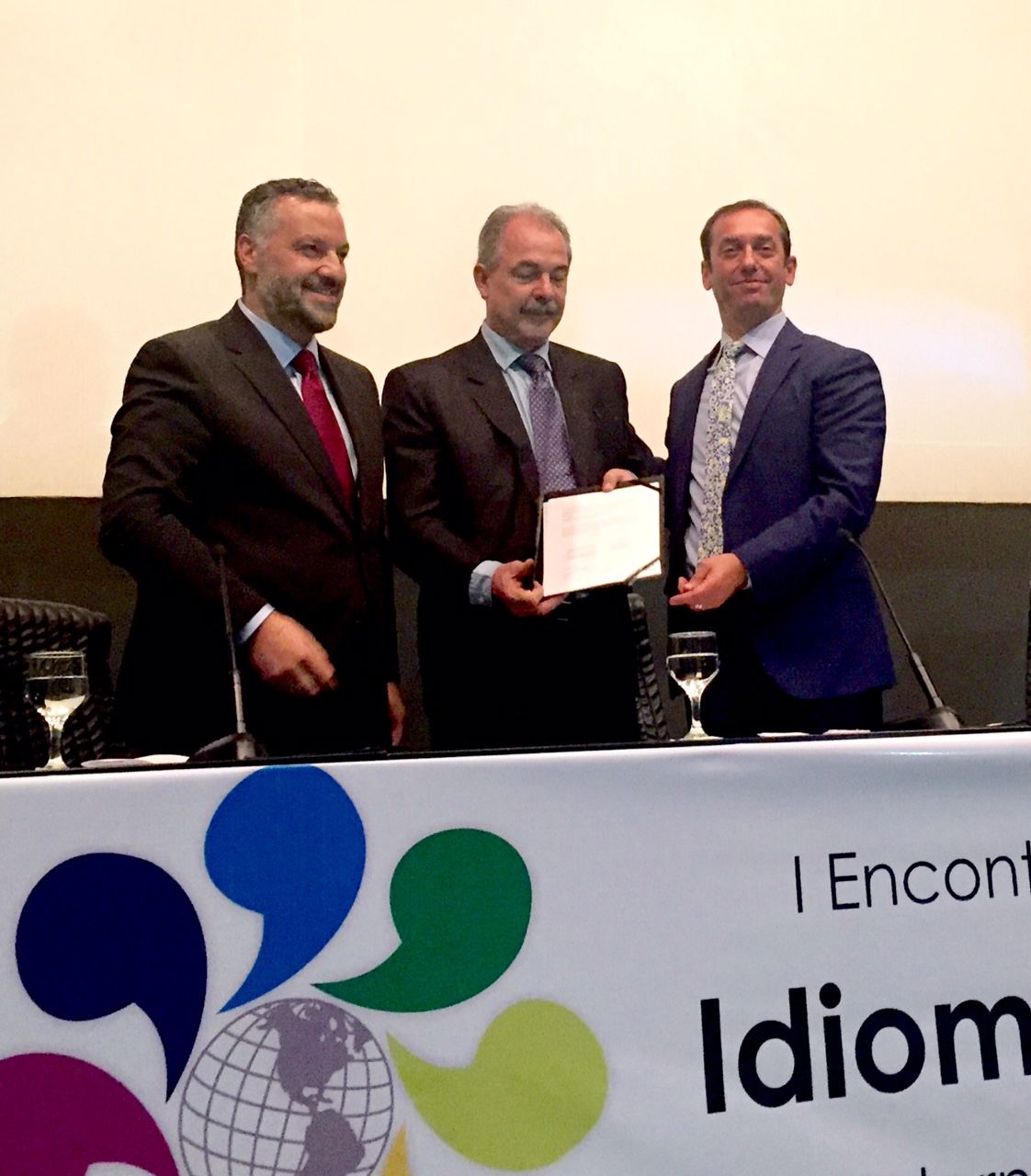 The result of a partnership between the Ministry of Education (MEC), the Secretariat of Higher Education (SESu) and the Coordination of Improvement of Higher Education Personnel (CAPES) of Brazil, the Languages without Borders (lsF) Program's primary goal is to support improved quantity and quality of language teaching and learning in public universities throughout Brazil. Languages Canada is the country's national body representing accredited English and French programs, dedicated to policy, quality assurance, professional development and promotion. Language education research, development of tools, support for international mobility programs, and sharing models and public policies through this agreement will help attain the objectives of both organizations and countries.
Languages Canada's collaboration with Brazil's Languages without Borders (IsF) Program, and long standing presence in Brazil, aims to support the growth of bilateral relations between Canada and Brazil and of language education as a fundamental aspect of the internationalization of education and the workforce.
Aloizio Mercadante, Minister of Education (MEC), was present with Gonzalo Peralta, Executive Director of Languages Canada, and Canadian Ambassador Rick Savone in Brasília to sign the agreement, and spoke about the need to build capacity in Brazil's language education sector.
The Minister spoke about the need for second language in basic education, stating, "We have 50 million students in the classroom. We have to give priority to the training of their teachers," and referred to graduate programs being selected to be awarded master's and doctoral scholarships in economics; energy; technology and information security; climate change and global warming; water resources and pollution, asserting that, "These graduate programs will be in English."
Recognizing that language education is a vital component of the internationalization process, the agreement ensures stimulation of exchanges to facilitate the mobility of students and teachers. Establishing a direct dialogue between Brazil and Canada to achieve the objectives and policies for French, English, and Portuguese language education is essential to the framework agreement.
"Now more than ever, internationalization efforts must include a supportive and high quality language education sector," remarks Gonzalo Peralta, Executive Director of Languages Canada. "Being a bilingual country where English and French are official languages, Canada has immense experience with language education. In fact, language education is a key component for achieving top quality higher education for Canada. But we recognize that partners like Brazil will help us as we seek continuous quality improvement."
Languages Canada member programs received nearly 21,000 Brazilian students in 2014.
ABOUT LANGUAGES CANADA
Languages Canada is Canada's national language education association representing more than 225 private and public language education members that offer accredited English and French programs.
For media inquiries, please contact:
Sarah Snowdon
Communications Manager
ssnowdon@languagescanada.ca